The Most Reliable Thermal Interface for Demanding Applications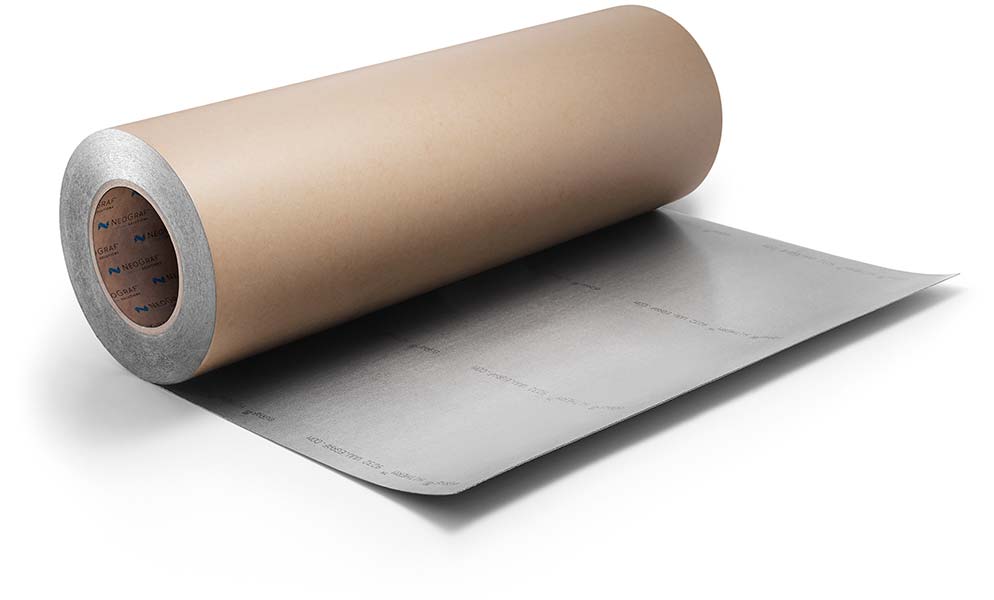 eGraf® HiTherm™ thermal interface materials (TIMs) are designed for long-life, mission-critical applications that have extreme heat cycles, require low contact resistance, and high thermal conductivity. HiTherm TIMs are thermal interface sheets made of flexible graphite specifically engineered for demanding solid-state lighting, computing, and power electronics applications.
HiTherm TIMs are typically used in the following applications:
IGBTs and power devices
Solid-state lighting modules
UPS and inverters
Motor drives
Base stations / telecommunication
Thermoelectric devices
Power supply modules, rectifiers, and chargers
High-performance computers and servers
EV / HEV / PHEV power modules
Why HiTherm™ Thermal Interface Materials?
In a typical application, less than 5% of the surface area has actual metal-to-metal contact. The parts of the surfaces that are not in direct contact with each other will have small air gaps between them. This "interstitial air" is a very poor thermal conductor and can keep heat from flowing from the hotter plate to the colder one.
Many substances can be used as thermal gap pads, including thermal grease, polymer pads, soft metals, and graphite. The best solution to improve heat flow is to use HiTherm TIMs, a thin, soft, thermally conductive layer between the two surfaces. HiTherm TIMs will drive out the interstitial air and replace it with low thermal impedance graphite.
Additional benefits of HiTherm materials include the following:
Long-lasting – many TIMs, such as paste or grease, will dry out, pump out, or leak over time, causing performance to degrade over time leading to failure
Withstands temperatures up to 400⁰C without being damaged
Does not outgas or degrade over time
Can be reused or reworked without reducing its performance and effectiveness
When determining which grade and thickness of HiTherm TIM will work for your application, the effective thermal impedance is the critical factor. Thermal impedance combines the thermal resistance at the contact surfaces and the TIM's bulk resistance.
HiTherm™ Product Portfolio
HiTherm TIMs are available in standard and compressible versions. Many grades can be laminated with adhesives for easy peel and stick application. All HiTherm flexible graphite materials can be die-cut to ensure an exact fit and reduce module-to-module variation during assembly. Non-compressible flexible graphite is ideal for when both surfaces are parallel with each other. Compressible flexible graphite improves surface contact, reduces thermal impedance, and compensates for flatness variation between contact surfaces, while the high in-plane thermal conductivity reduces hot spots.
SpreaderShield™ flexible graphite heat spreaders often play a critical role in thermal management in many kinds of medical devices.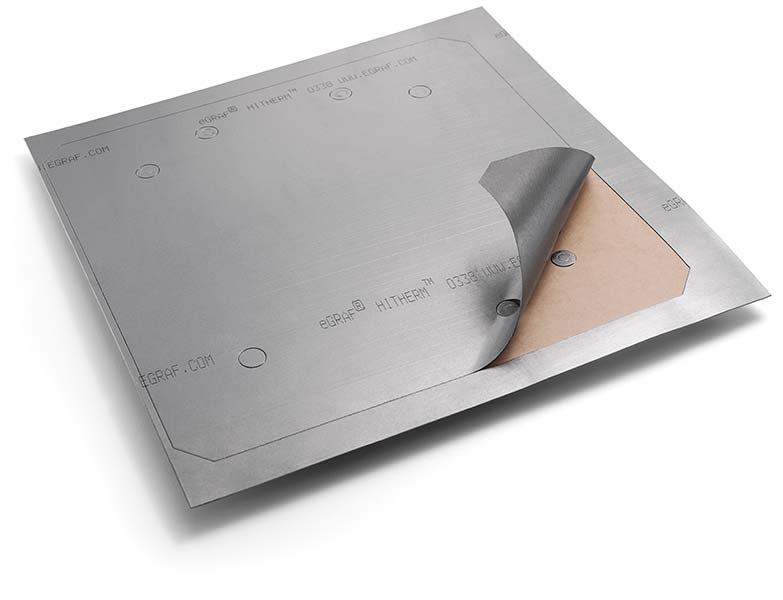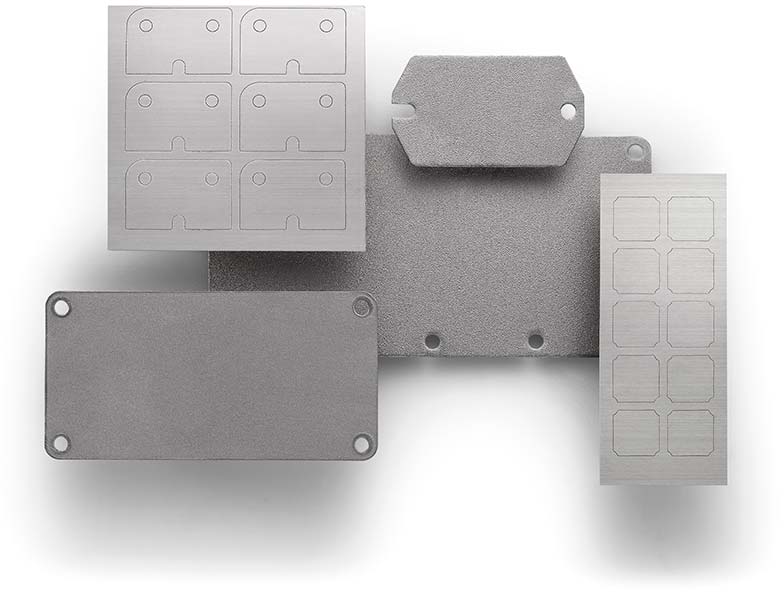 Features & Benefits
Consistent, reliable thermal performance enabling zero-maintenance applications
Will not dry out or pump out under thermal extremes, thermal cycling, or vertical part orientation
Assembly-ready foil form factor eliminates dispensing and cleaning processes
"NASA certified" minimal outgassing prevents fouling of optics in lighting applications and low-pressure environments
Easy installation removes the need for burn-in or re-torque, enabling a single step installation
No degradation in performance from the initial installation over the life of the application, reducing preventative maintenance (PM) and improving mean time to failure performance (MTTF)
NeoGraf's global team of application engineers specialize in developing and manufacturing high-quality flexible natural and synthetic graphite material solutions for today's advanced applications. Regardless of your product design phase (concept, prototyping, or mass production), we offer technical answers and thermal modeling support to some of your most challenging problems with a fast response time. Are you looking for a thinner, more powerful material that can achieve better heat spreading? Contact us, and we can help you get started.
Media
Neo Graf Solutions
Overview In electronics, you often need to transfer heat from one flat metal surface to another. A good example of this is in an LED light, where the heat from the LED module needs [...]Learn More
Patents
eGraf® thermal management products, solutions and processes have earned the following proprietary rights: