Engineered Graphite Additives Enhance Performance in a Wide Variety of Applications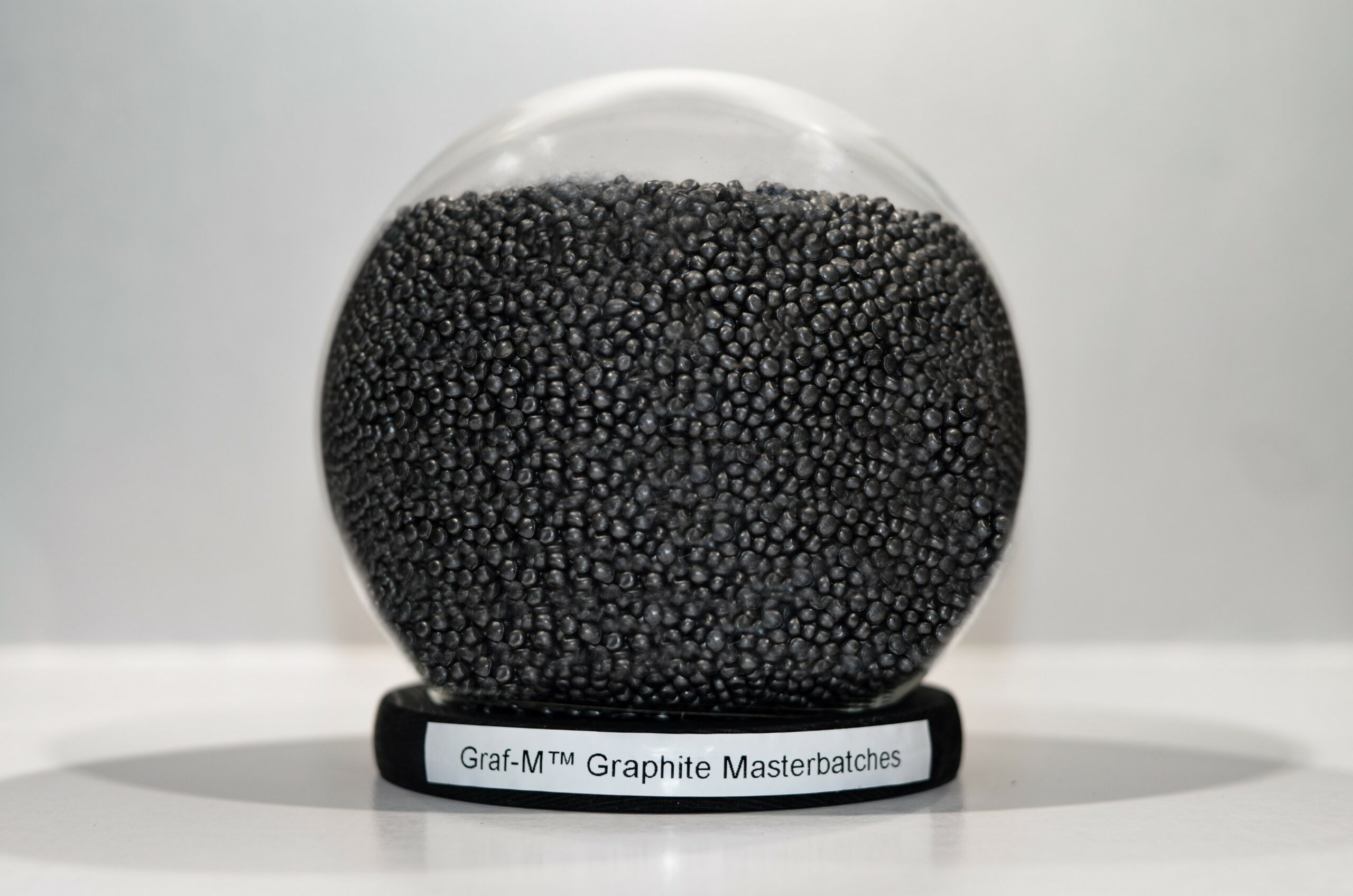 NeoGraf Solutions, LLC offers a variety of masterbatches incorporating its Graf-X™ graphene nanoplatelets, Graf+® graphite powder, and GrafGuard® expandable graphite additives.
Why Graf-M™ Graphite Masterbatches
Graphene, graphite, and expandable graphite additives can be added to polymers to boost their electrical, thermal, mechanical and fire-retardant properties. The use of masterbatches is favored by customers who prefer the convenience of handling pellets rather than powders in their manufacturing processes.
Graf-M™ Product Portfolio
Material grades have been developed for the insulation board market. Properties of the three grades are available at TDS618.
Graf-M EPS (01) for expanded polystyrene (EPS) insulation boards
Graf-M XPS (01) for extruded polystyrene (XPS) insulation boards
Graf-M XPS (02) for extruded polystyrene (XPS) insulation boards
Fire retardant (FR) grades have been developed for the polyolefin foam and thermoplastic markets, all using an LDPE carrier and 50% expandable graphite loading.
Properties of the four FR grades are available at TDS617.
The nomenclature is Graf-M FR (resin type) (Onset Temperature (°C)-Mesh Size)
Graf-M FR (resin) (Grade)
Graf-M FR (LDPE) (200-100)
Graf-M FR (LDPE) (210-200)
Graf-M FR (LDPE) (250-50)
Graf-M FR (LDPE) (280-50)
Other formulations can be available on request.
Applications
Graf-M™ masterbatches are used in the building and construction, transportation, automotive and bedding industries
In the manufacture of insulation boards ("Grey Board") to increase their insulation value and reduce degradation to UV radiation.  An increase in insulation value of ~ 20% can be accomplished with a graphite loading level of ~ 2-6 %.
In the manufacture of polyolefin foams and thermoplastics to increase fire retardancy
NeoGraf's global team of application engineers specialize in developing and manufacturing high-quality flexible natural and synthetic graphite material solutions for today's advanced applications. Regardless of your product design phase (concept, prototyping, or mass production), we offer technical answers and thermal modeling support to some of your most challenging problems with a fast response time.
Media
Neo Graf Solutions
Overview Growing concern over environmental sustainability continues to drive the introduction of stringent regulations that affect nearly every industry and product. Reducing adverse environmental and health effects is of particular interest when examining manufacturing [...]Learn More