Engineered Graphite Additives Enhance Performance in a Wide Variety of Applications

Graf+® graphite powders can be added to a range of polymers to enhance thermal and electrical conductivity, reduce degradation to UV radiation, and increase insulation value in foams and boards. NeoGraf's Graf+ natural and synthetic graphite powders and graphene nanoplatelets (GNP's) are available in a range of particle sizes, BET surface areas, Scott densities, and purities depending on the end use application.
Graf+ graphite powders and masterbatches are used in a broad range of applications including additives in batteries, foams, greases, extruded polystyrene insulation boards, fuel cells, paints, adhesives, chemical/mechanical polishing, coatings and roofing products. Primary markets are building and construction, energy storage, semiconductors, lubricants and coatings.
Why GRAF+® Graphite Powders
Graf+ synthetic and natural graphite powder additives enhance performance in a range of products and applications:
In extruded polystyrene (XPS) foam boards expanded graphite powders provide multiple functions. Addition of as little as 1-3% graphite:
Improves thermal insulation value ~ 14-18% by attenuating infrared radiation
Acts as an ultraviolet light UV stabilizer
Acts as a gas barrier
During foaming the graphite acts as a nucleating agent and modifies the rheology of the blowing agent-laden polystyrene melt and reduces the amount of static on the board surface during the shaping process
In battery applications (alkaline, li-ion, lead acid) both natural and expanded natural graphite powders are commonly used as conductive additives, providing excellent thermal and electrical conductivity, chemical stability and high purity. Expanded graphite, by virtue of its higher surface area, is used where the goal is to maximize the active material content.
In thread sealant pastes graphite powders can be used for long life sealing performance even under the most severe temperature and pressure conditions.
In polymers graphite additives increase electrical and thermal conductivity for anti-static, static dissipative and conducting polymer applications.
GRAF+® Product Portfolio
NeoGraf's graphite powders are available as dry powders or compounded with polymers as black masterbatches. Specialty grease and lubricants formulations are also available. Our manufacturing capabilities allow us to also offer customizable solutions to meet your unique application requirements.
Graf+ graphite powders are offered as:
Natural graphite (NG) derived from naturally occurring flake graphite
Expanded Natural Graphite (ENG) in which flake graphite is intercalated with acids and then expanded at high temperatures to produce a higher surface area powder
Synthetic Graphite (SG) derived from either graphitized coke, polyimide or a pitch coke/blend
All Graf+ Graphite Powders are available with a particle size range of ~ 5-25 µm with coarser sieved fractions available on request. Graphite purity varies from < 95% Carbon to > 99.9% Carbon.  Our powders can be made in masterbatches tailored for use in Polystyrene (PS), Low-Density Polyethylene (LDPE) or Polyethylene Terephthalate (PET) applications. They can also be combined with mineral oil and petrolatum to produce pastes.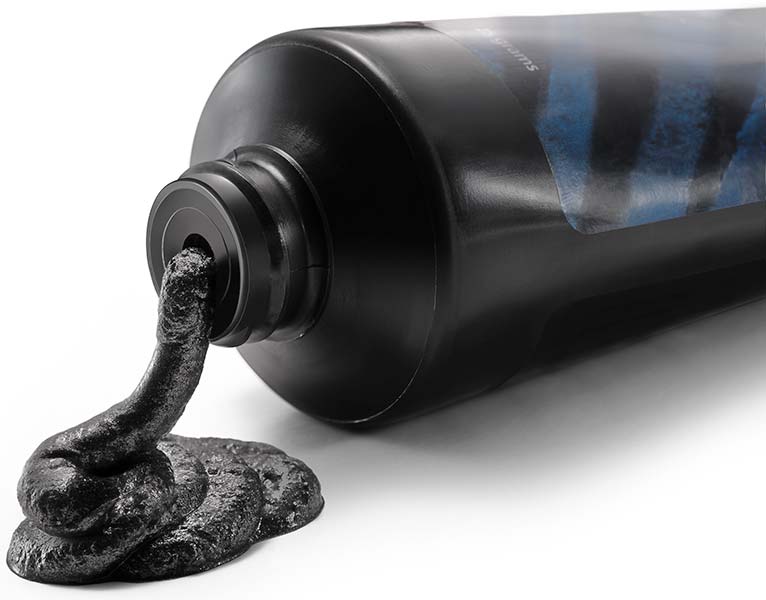 Features & Benefits
Particle sizes from ~ 5-25 µm to meet a variety of application demands; coarser sieved fractions available on request
Purity levels from ~95% carbon to 99.9+% carbon to meet a range performance requirements
Multiple starting material options including natural graphite, expanded natural graphite and synthetic graphite
Masterbatches available for easier logistics and manufacturing
Customized particles size, purity and raw material options available
Scott Density from 0.05-0.16 g/cm3
Surface Area from  4 -90 m2/g

NeoGraf's global team of application engineers specialize in developing and manufacturing high-quality flexible natural and synthetic graphite material solutions for today's advanced applications. Regardless of your product design phase (concept, prototyping, or mass production), we offer technical answers and thermal modeling support to some of your most challenging problems with a fast response time.
Particle sizes from ~5-25 µm to meet a variety of application demands. Coarser sieved fractions are available on request
Purity levels from < 95% to 99.9+% carbon to meet a range of performance requirements
Multiple starting material options including natural graphite, expanded natural graphite and synthetic graphite
Media
Markets
Safety Data Sheets
Sell Sheets
Technical Data Sheets